Quick & Easy Guide Sugar Cookie Edibles Recipe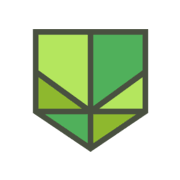 How to Make Homemade Sugar Cookie Edibles
This is a quick and easy recipe for making delicious cannabis sugar cookies. The recipe includes only 8 ingredients, and also is completed in just a little over 10 simple steps. This recipe will make 48 sugar cookies, and should take 60 minutes or less, start to finish.
What Ingredients you will need:
1/8 cup (~2 tablespoons) cannabis coconut oil (~26 grams)
1 & 3/4 sticks of unsalted butter (regular, non-canna butter )
2 & 3/4 cups of flour
1 teaspoon baking soda
1/2 teaspoon baking powder
1 & 1/2 cups of white sugar
1 egg
1 teaspoon vanilla extract
What supplies you will need:
measuring cups and spoons (cup, 1/4 cup, 1 teaspoon, 1/2 teaspoon)
solid wooden spoon (strong for enough to mix the dough)
spatula
digital scale
mixing bowls
cooking tray
oven mitten
Optional items:
parchment paper
whisk
silicone baking mats
Total time: ~ 30-60 minutes
Total cookies: ~ 4 dozen
Directions:
While the video does break the process down into over 10 steps, don't be fooled, this is a very easy to do recipe.
Start by adding the dry ingredients together. So that's the flour, baking soda, baking powder, sugar. I whisk this all together for a bit, but that isn't a required step.
Next add the egg, vanilla and butter and cannabutter. Make sure the butter has been given time to soften to room temperature. This makes the mixing step a whole lot easier.
How much Cannabutter to use???
This recipe called for 2 sticks of butter, which also 1 cup or 16 tablespoons. So the amount of canna-butter you add is up to you. Just remember the more you add the stronger each cookie will be.
Coconut Canna oil conversion
1 tablespoon (1/16 cup), weighs about 14 grams or 15 ml
2 tablespoons (1/8 cup), weighs about 27 grams or 30ml
4 tablespoons (1/4 cup), weighs about 54 grams or 60ml
After you have mixed the cookie dough, you can go right into cutting the dough into cookies to cook, or you can put the dough into the refrigerator to cool and firm up. This step is optional and will increase the overall cooking time. However I find this process to make the dough easier to work with, and you can also clean the kitchen and pre-heat the oven while the dough cools. Your choice!
Now you're ready to make the dough into cookies. First lightly grease the cookie tray, but this isn't needed if you have a silicone baking mat. Pre-heat the oven to 350-375. Next begin cutting the dough into equal sizes. The goal here is to make 4 dozen cookies of equal weight. That way each will have the same amount of cannabutter. If you really want to be exact a cooking scale will help you with this step.
Once you have them cut and on the cookie tray, in the pre-heated oven your cookies go! They will need around 10 minutes depending on your oven. The goal is to get them to bake until just before they turn golden brown. Remember - golden good, Golden brown ok, brown not so good! Over cooking or burning them will not just ruin the sugar cookie, but also burn away the THC.
Once they are cooked to your desired amount. The sugar cookies just need about 15 minutes to sit in the cookie tray and then can be served, stored and even frozen for later.
Enjoy!!!
Thanks for reading, please leave a comment or check us out at:
YouTube <--- please subscribe to our channel!!!
Happy Growing!!!
MM's