9 of the Strongest Edibles You Can Buy Right Now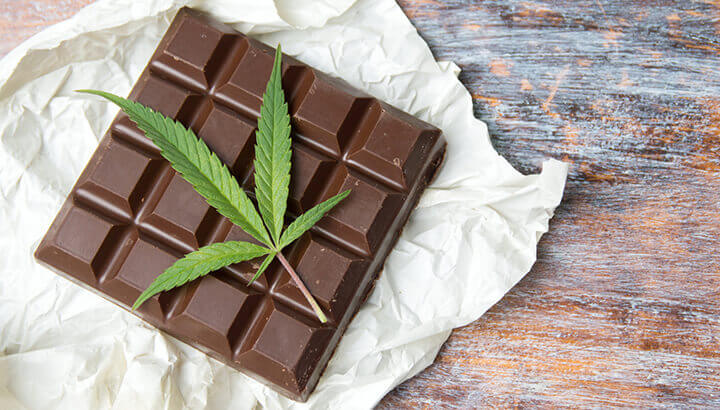 Going to a dispensary can be a little nerve wracking when you're not sure what you want, but if you are looking for something sweet to eat I would highly recommend getting some edibles! When purchasing edibles most people wanna get the most bang for their buck, high potency at a reasonable price. These following products are the strongest edibles to date.
1. XL Rice Crispy Treat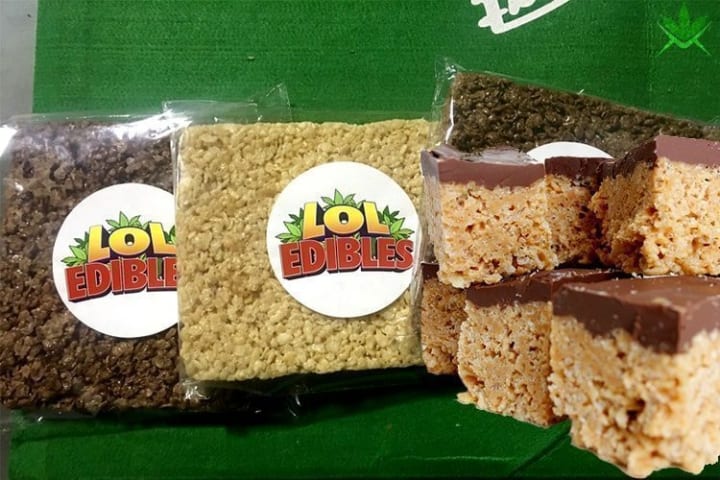 It's no surprise that the LOL Edibles XL rice crispy treat comes in at number one on the list. With a potency of 1,800mg of THC, it's recommended to be portioned, unless you have a very high tolerance to marijuana. LOL Edibles aim to be a "brand of edibles that customers can count on for quality and reliability while tasting great" as said on their website LOLedibles.com.
2. G-Bar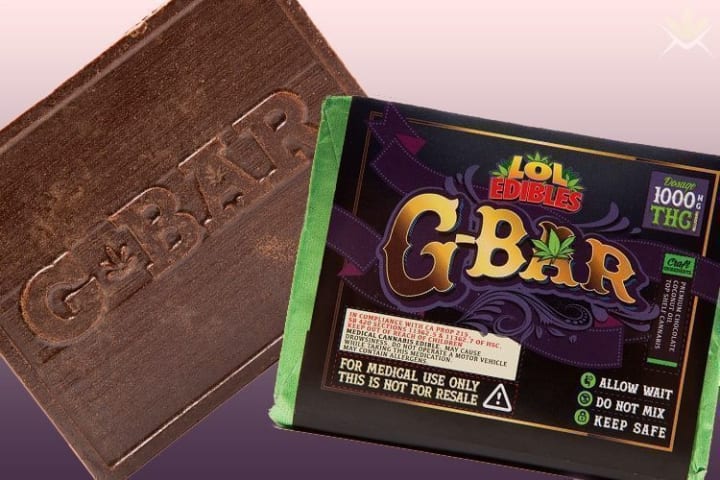 This is another LOL edible containing 1000 mg of THC. This chocolate bar is made with marijuana infused coconut oil and blended with sweet, smooth chocolate, to create one of the strongest chocolate bar edibles you can buy.
3. The Elvis Cookie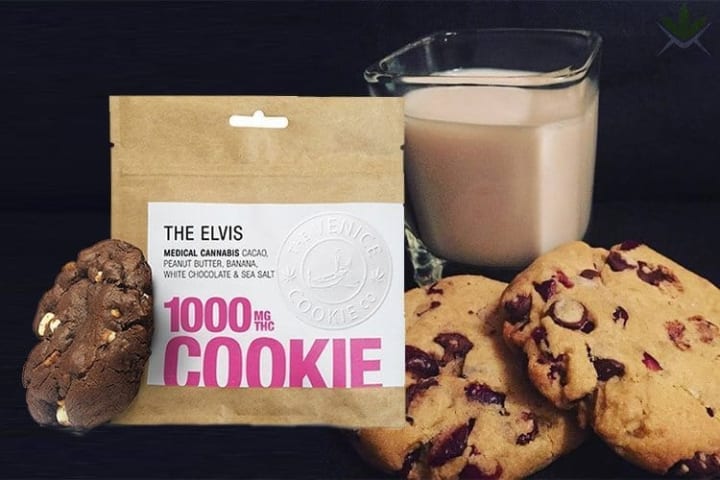 The Venice Cookie Company really outdid themselves with this creative cookie. With a potency of 1,000 mg of THC, this sweet treat is a twist of Elvis Presley's favorite sandwich; peanut butter, banana and bacon. Knowing most people don't have the same acquired taste of Elvis, they replaced the bacon with chocolate chips making it the perfect combination to indulge yourself in.
4. 4.20 Brownie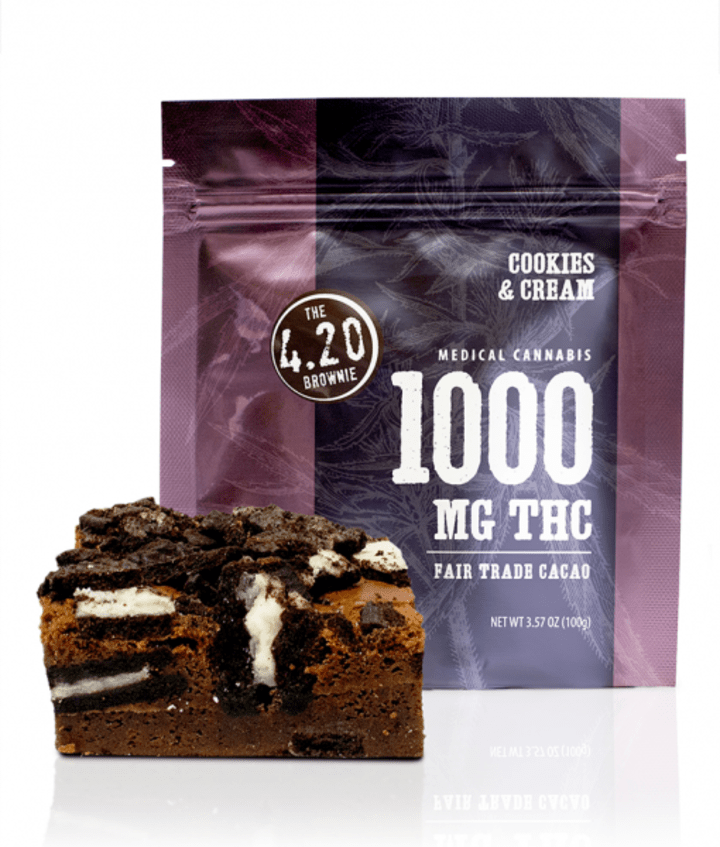 The VCC also produced a 1,000 mg Cookies and Cream Brownie that is so sweet you can barely tell it's infused. Mixed with rich chocolate and crunchy cookies, it is dangerous to those with low tolerance. Although it is delicious, it's also one of the most potent.
5. Kaneh "Best of Both Worlds" Brownie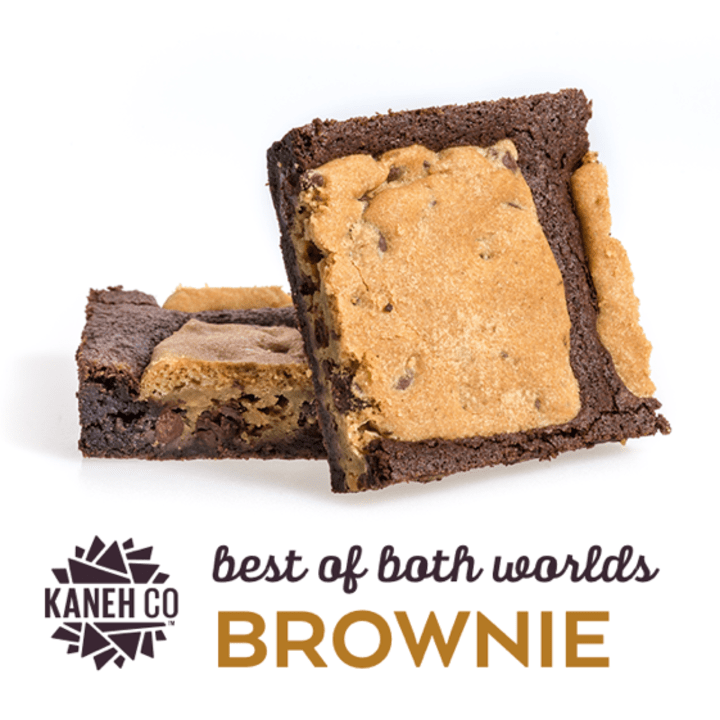 This brownie and cookie combination containing 1,000 mg of THC will surely make you melt. Creamy fudge brownie mixed with a chocolate chip cookie makes your decision between cookie or brownie, that much easier!
6. Korova Black Bar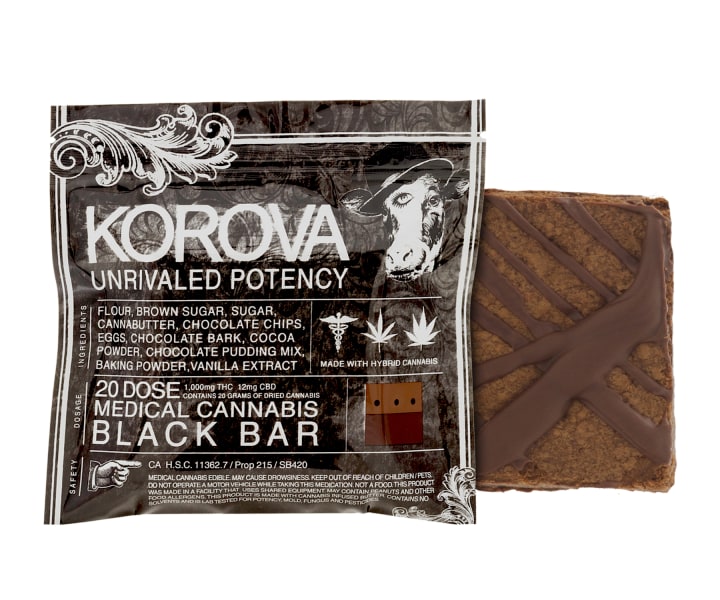 This is Korova Products most potent item to date. They recommend it to people with high tolerances, because it contains 1,000mg of THC. A double chocolate bar, with double the potency as advertised by Korova.
7. 420 Cherry Bomb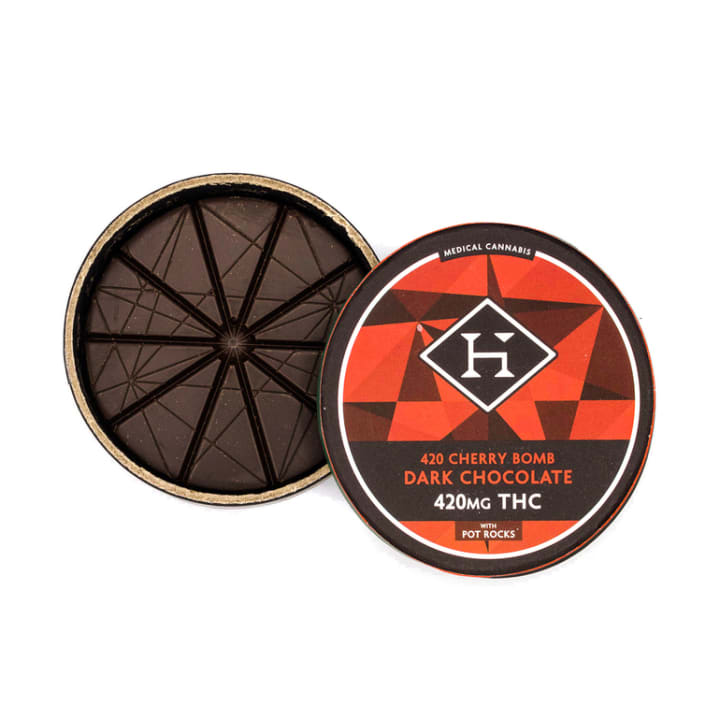 Hashman Infused created their 420 cherry bomb with nothing less than brilliance. Containing 1,000 mg of THC, creamy Belgian chocolate, and cherry popping candy it's the perfect quick treat to euphoria. All of Hashman Infused creations are hand made, hand packed, artisanal snacks of deliciousness.
8. Topanga Harvest Mini Muffins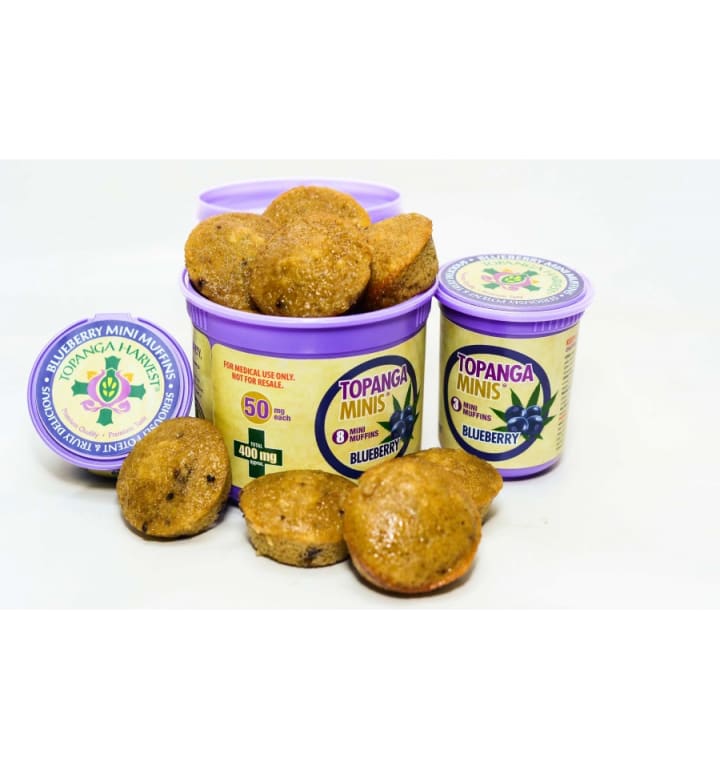 Topanga Harvest created a unique pack of 8 mini muffins in multiple flavors including butterscotch, blueberry, banana nut, and apple cinnamon. Each muffin contains 50mg of THC making a total of 400mg a pack. Eat them all at once or save them for later with their efficient, resealable lid.
9. Day Dreamers Dream-Catcher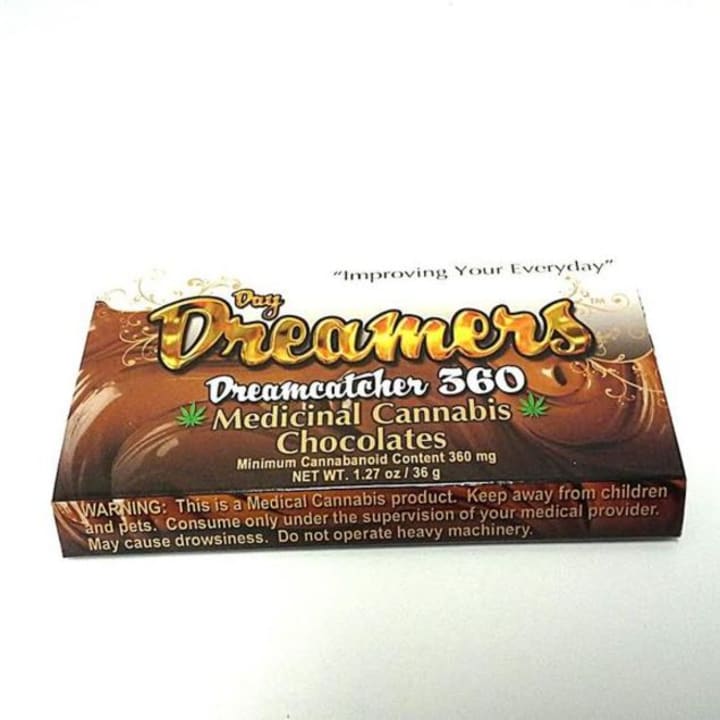 This sweet and creamy Day Dreamers chocolate bar contains 360mg of THC. The chocolate bar has 6 pieces that contain 60mg of THC each making it easy to portion. Each piece is equivalent to the amount of THC in marijuana, giving a more consistent high if you're not wanting to get super baked.
Any of these treats would be a perfect decision at the dispensary of your choice or even online at each retailers website. Apply your experience, taste and new information to your next shopping trip, and please; eat responsibly.