The Best New Edibles of 2020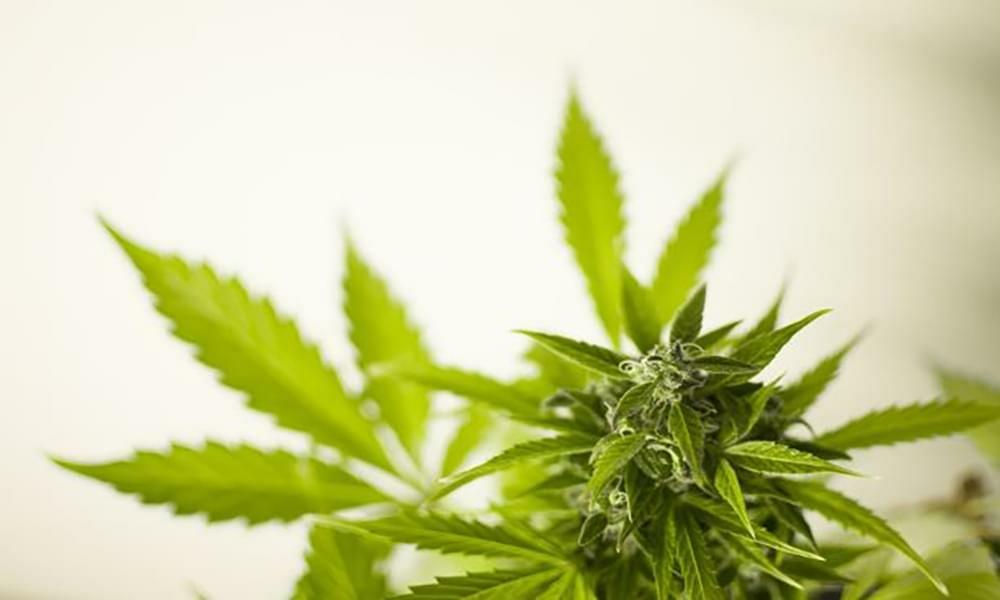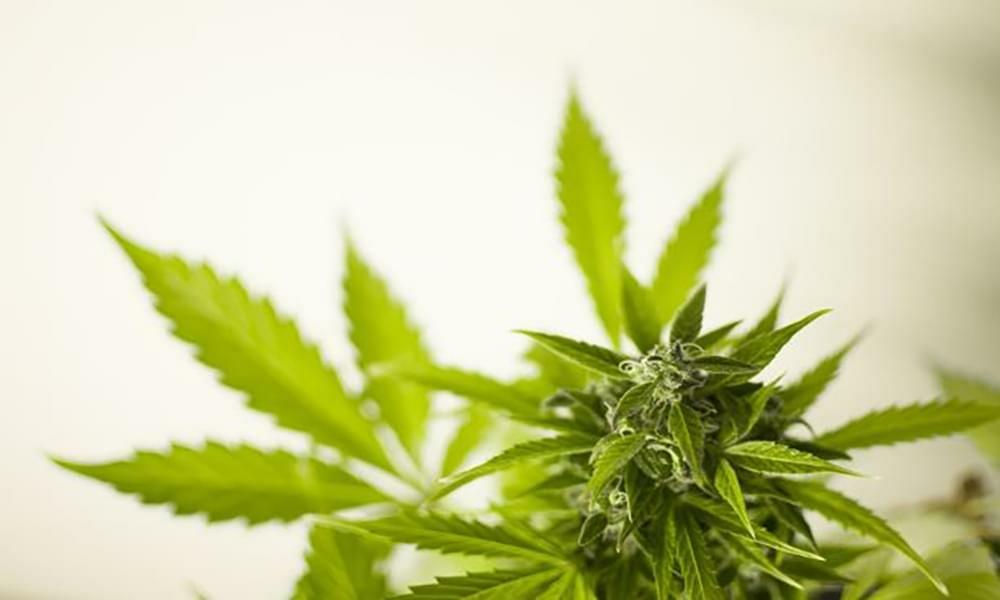 Strains & Products Posted Apr 24 2020
The recipe for Hashish Fudge that Alice B. Toklas inadvertently included in her 1954 cookbook is generally credited for bringing the idea of consuming cannabis to the modern Western world. Since then, the pot brownie of yesteryear has blossomed into an exploding industry of edibles that come in every shape, size and form. There are now so many edible options on the market that it is difficult to know where to begin. Drops, drinks, bars, candies and pills of various potencies are being created at a dizzying rate as producers seek to offer the legions of cannabis consumers exactly what they desire. The industry is moving on from traditional chocolates and gummies and shifting to meet the demand for infused beverages, fast-acting and precisely measured encapsulated pills and confections worthy of the pastry cart at the Four Seasons. Without further ado, let's take a look at some of the world's best edibles.
Top 10 Edibles of 2020.
10. Dosist Dose Dial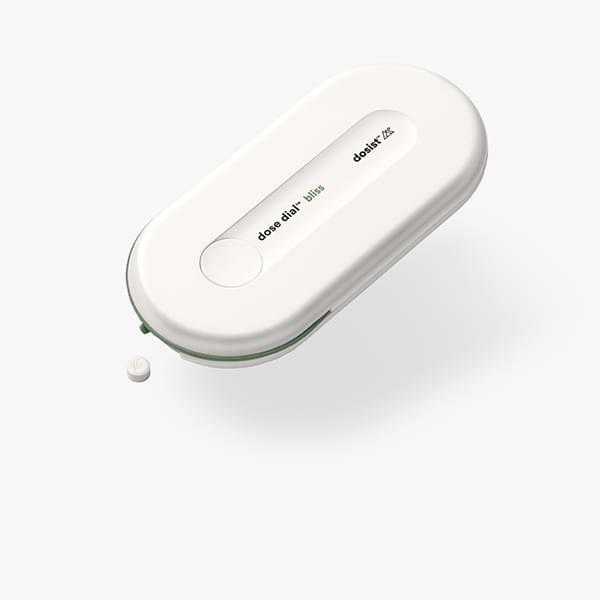 www.dosist.com
Dosist is all about the precision of the dose. Rotate the wheel on their trademarked dose dial and you'll receive a 3.7 milligram THC tablet that dissolves under the tongue for immediate absorption. The tablets are available in THC Bliss or CBD Calm and are perfect for discreet reduced strength cannabis management.
9. Moxie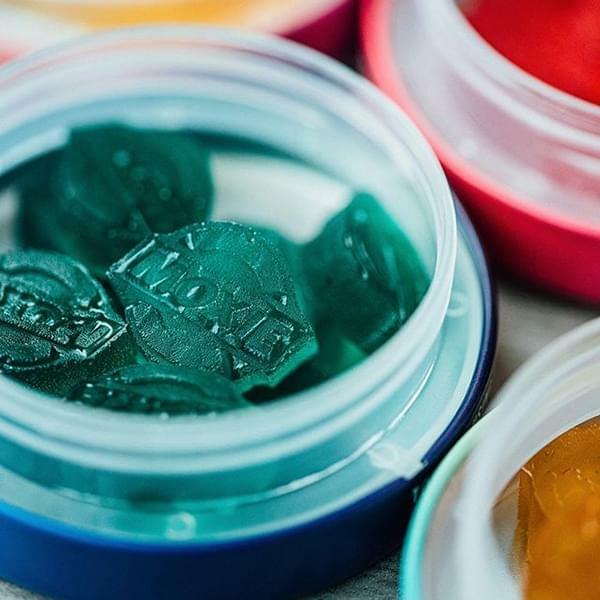 picuki.com
Moxie is a company that made its name primarily through pharmaceutical grade non-psychoactive cannabinoid products but recently released its first batch of THC edibles. The wait was worth it - they are some of the best weed edibles you can find. Member Berry, Blue Raspberry and Pineapple Express are a few of the flavors available and all use top-grade cannabis extracts. Each tin includes 10 gummies that contain five milligrams of THC.
8. Love's Oven Peace Mountain Sandwich Cookies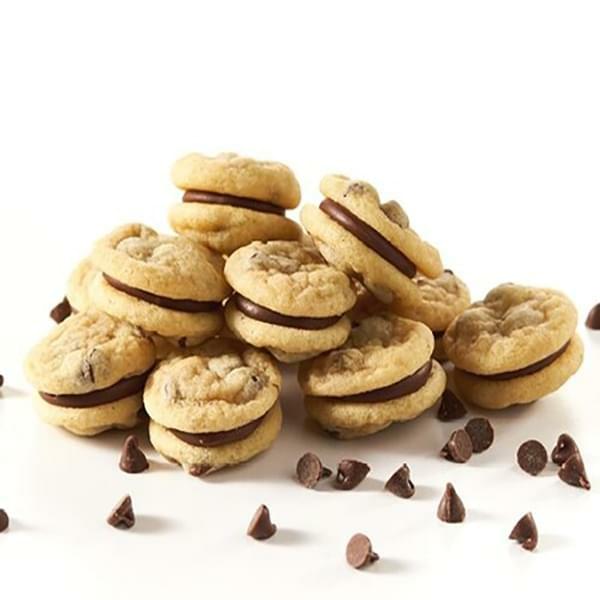 choosethelove.com
It's all about the flavor when it comes to the new line of sandwich cookies that Love's Oven (run by a classically trained pastry chef) has introduced as part of their Peace Mountain Edibles series. Cinnabong tastes like a cinnamon roll that would put Cinnabon to shame, Birthday Baked will make you feel like a kid again sneaking an extra piece of birthday cake and Chocolate Chippy Hippy is a mouthwatering version of a classic chocolate chip cookie with an infused chocolate frosting. The sandwich cookies come in packages of 10 and are only available in Colorado.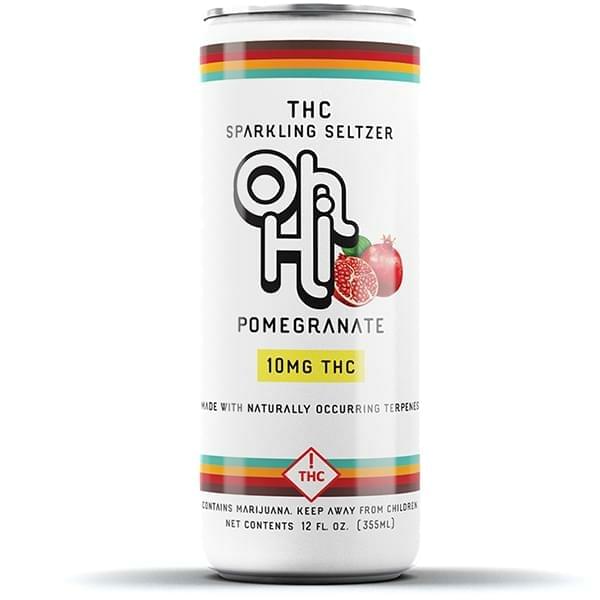 ohhithc.com
Seltzers are sweeping onto the scene and rightly so. If the popularity of LaCroix is any indication, the demand for a low-sugar, low-calorie, THC-infused sparkling drink has to exist. Oh Hi is banking on it with its line of delicious water-soluble THC and CBD seltzers. The current flavor lineup consists of Lemon Lime, Grapefruit, Ginger Basil Limeade and Pomegranate; choose between 15 milligrams of CBD isolate or 10 mg. of THC.
6. Kanha Nano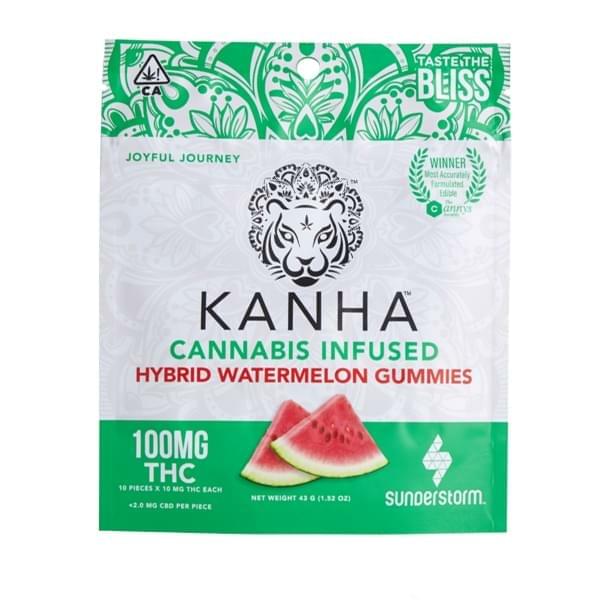 sunderstorm.com
California's Sunderstorm produces these top edibles that are known for the precision of their timed release thanks to the use of nanomolecular technology. Each tablet contains a mellow five milligrams of THC and the effects kick in within minutes. Their hybrid is a key lime, the sativa is cran-pomegranate punch and the indica is a subtle passion fruit. 10 milligram options are also available in grape and citrus if you're looking for a more intense experience.
5. 1906 Drops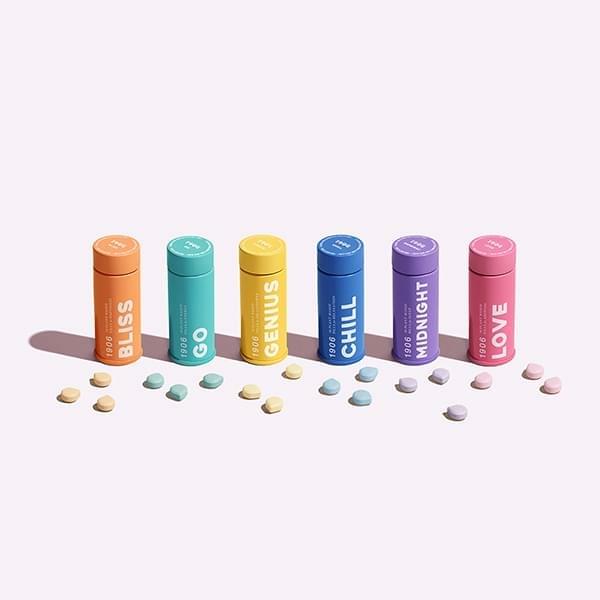 1906newhighs.com
Oddly enough, these are not drops at all. They are tiny pills that use microencapsulation to control the release of the CBD and/or THC to the body and provide effects within 20 minutes of consumption. Described by 1906 as precise cannabis medicine, the six different types of "drops" are designed to address primary physical issues like Arousal, Energy, Euphoria, Focus, Relaxation and Sleep. 
4. Phyx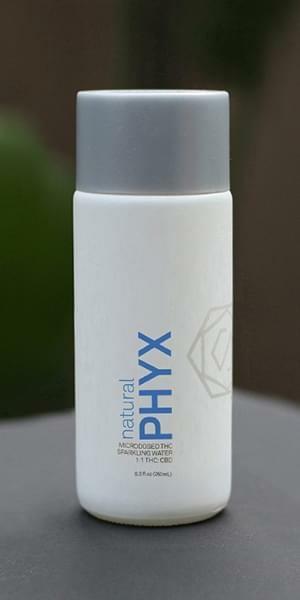 wearespherex.com
Denver-based Spherex's proprietary nanotechnology is used to create this unique sparkling water with no carbs, no sugar and no calories. Phyx drinkers will feel a mellow buzz within minutes of consumption and the high will last not much more than an hour. Just 2.5 milligrams of CBD and 2.5 milligrams of THC ensure that things won't get too crazy. Those new to the edible experience will enjoy the relaxing yet mentally elevating effects of Phyx. 
3. Wana Quick Fast-Acting Gummies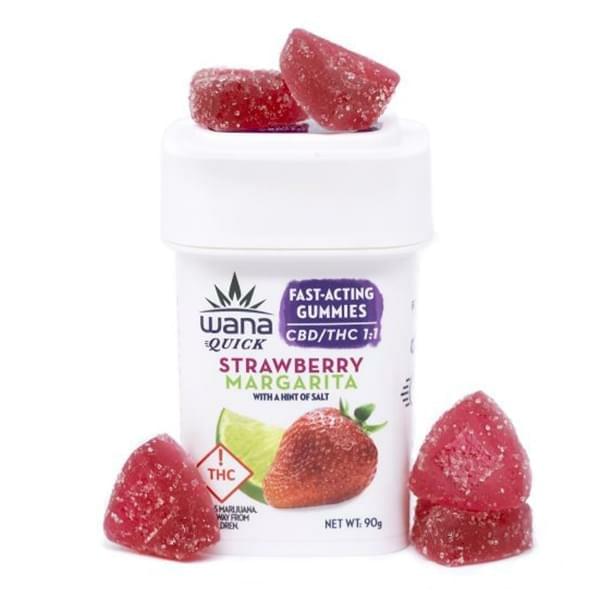 wanabrands.com
Wana makes some of the most popular edibles in the country and recently entered the fast-acting market with their Quick line of products. Boasting an onset of as quick as five minutes and a high for up to three hours, Wana's gummies are perfect for a concert or an invigorating trail session. The edibles utilize something called TiME™ (Thermodynamic individual Molecular Encapsulation) that allows THC and CBD to enter the bloodstream immediately upon ingestion. Current flavors strike a tasty Happy Hour theme with Peach Bellini (Sativa - 5 mg. THC per piece), Pina Colada (Indica - 5 mg. THC per piece) and Strawberry Margarita (5 mg. CBD/5 mg. THC per piece).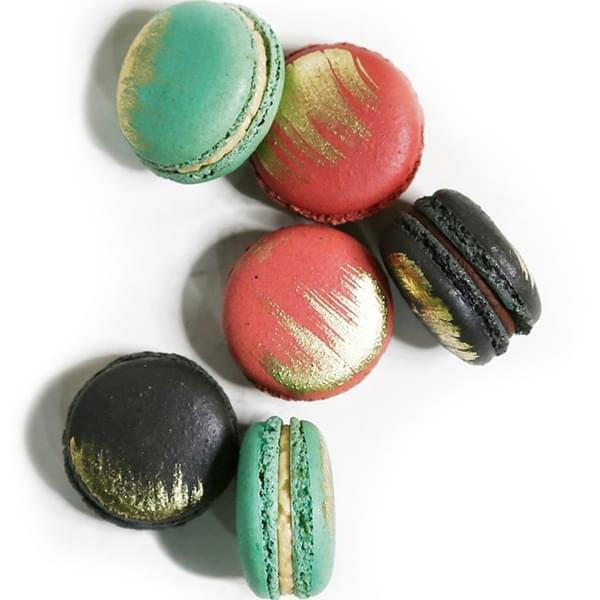 hervedibles.com
It's no surprise that the founders of Herve Edibles also run a successful catering business and a chic patisserie in their native Toronto. Nibble through these delicate confections and you will be transported to a comfortable seat at a lovely cafe to bask in the Parisian sunshine. Choose from handmade buttercreams of raspberry, chocolate or salted caramel set between two tiny almond cookies. The macarons contain 10 milligrams of a top-shelf sativa hybrid THC distillate and are gluten free. They are quite simply some of the best cannabis edibles being made today.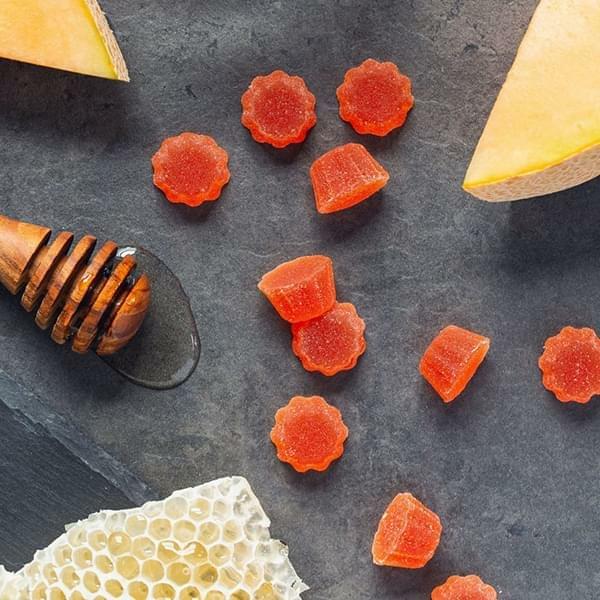 mindysedibles.com
Taste and quality are the key aspects that bump Mindy's to the top of our list. These artisanal creations from Cresco Labs and Chicago's James Beard Award-Winning Chef Mindy Segal take the edible experience to a new level of texture, flavor and sophistication. Six new varieties of gummies are just now hitting the market in California (Mindy's can already be found in Illinois and Nevada) and are expected to become more widely available across the country in the coming months. Sizes and THC/CBD strength vary throughout the menu of delicious flavors that includes Cool Lime Kiwi, Lush Black Cherry, Glazed Clementine Orange, Freshly Picked Berries, Honey Sweet Melon and Botanical White Grapefruit.