Great Edibles Recipes: Ginger Molasses Cannabis-Cookies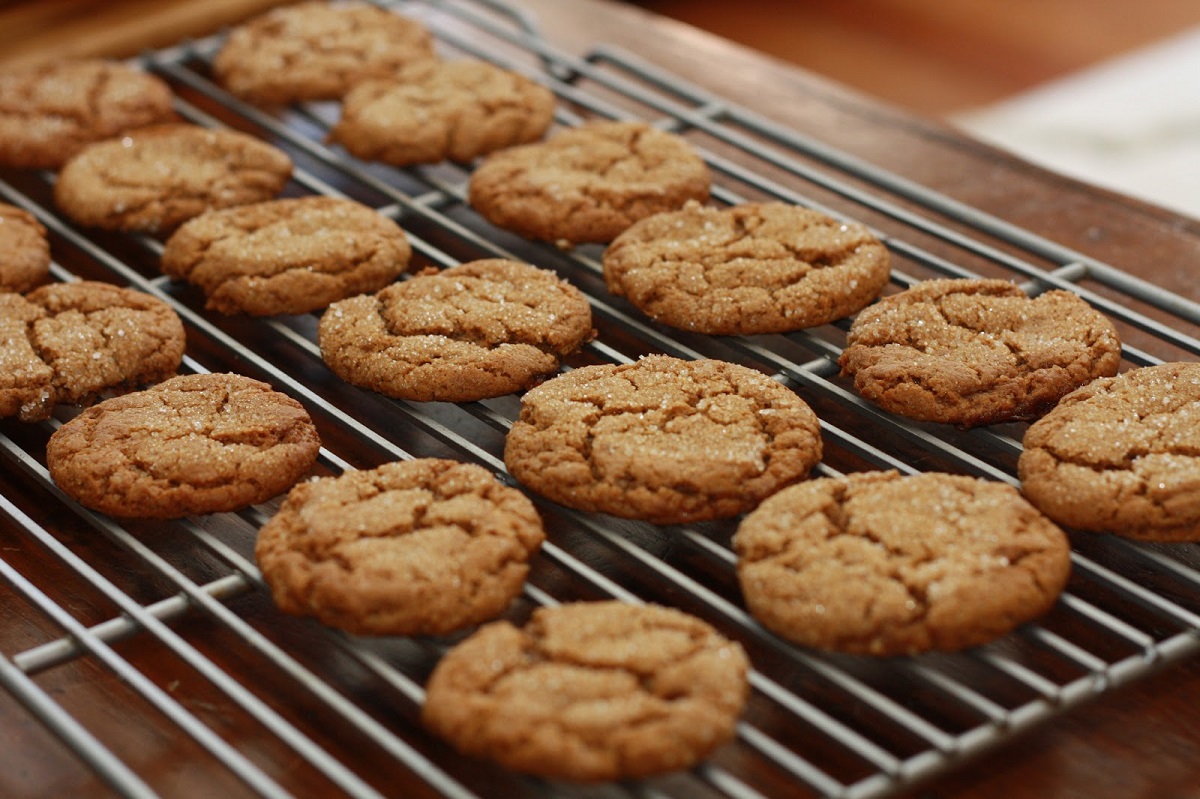 Ginger cookies are one of my go-to desserts this time of the year, as they have just the perfect flavors for Fall! Traditional ginger cookies are hard, usually called 'snaps', and not surprisingly give off a nice 'snap' when you bite them. My favorite however, has always been the soft, chewy, warm ginger cookies that gently crumble on your taste buds. Try this medicated recipe and spice up the monotony of boring, plain cookies!
Yields 24-30 cookies
Here's What You Need:
2 cups unbleached all-purpose flour
1 teaspoon baking soda
1 teaspoon baking powder
1 1/2 teaspoons ground cinnamon
3/4 teaspoon ground cardamom
2 teaspoons ground ginger
1/2 teaspoon ground cloves
1/4 teaspoon salt
8 tablespoons (1 stick) cannabis-infused butter (room-temperature)
1/3 cup sugar (plus another 1/4 cup for rolling)
1/3 cup molasses
1/4 cup dark brown sugar (packed)
1 egg
nonstick cookie tray(s)
How to Make Ginger Molasses Cannabis-Cookies
To begin. preheat your oven to 350 degrees Fahrenheit.
In a medium-size mixing bowl, combine all of the dry ingredients: flour, baking soda, baking powder, ground cinnamon, ginger, cardamom, cloves and salt. Set these dry goods to the side for now.
Then in a standing mixer (or in a large bowl using a hand-held mixer), cream your 8 tablespoons of cannabis-infused butter and 1/3 cup of sugar.
After, add the molasses, brown sugar and egg. Continue to cream the ingredients together using your mixer.
Once all the wet ingredients have been creamed together, proceed to add in small batches of the dry goods to the bowl containing the wet goods. Add a small, single batch of dry goods, and then mix well with your mixer to incorporate. Repeat until all of the dry ingredients have been mixed in and you are left with a batch of ginger molasses cookie dough.
Place another 1/4 cup sugar in a small bowl. Take about 1 tablespoon of cookie dough and using your hands, roll and shape it into a ball. Proceed to roll the ball of dough through the granulated sugar until it is evenly coated. Place your dusted cookie dough ball onto your nonstick cookie tray, leaving about 2 inches of space between each cookie.
Place the full cookie tray into your pre-heated oven, and bake the cookies for 8-10 minutes (do not over-bake them!). The centers of the cookies should still be semi-soft when you take them out (they will firm up a tad more while cooling).
Remove the cookie tray from the oven and transfer the cookies to a wire cooling rack.
Allow the cookies to stand for up to 5 minutes, or until they are cool enough to handle.
Serve them warm with a big glass of milk.
Enjoy!
Check out other posts from Weedist's Great Edibles Recipes series!