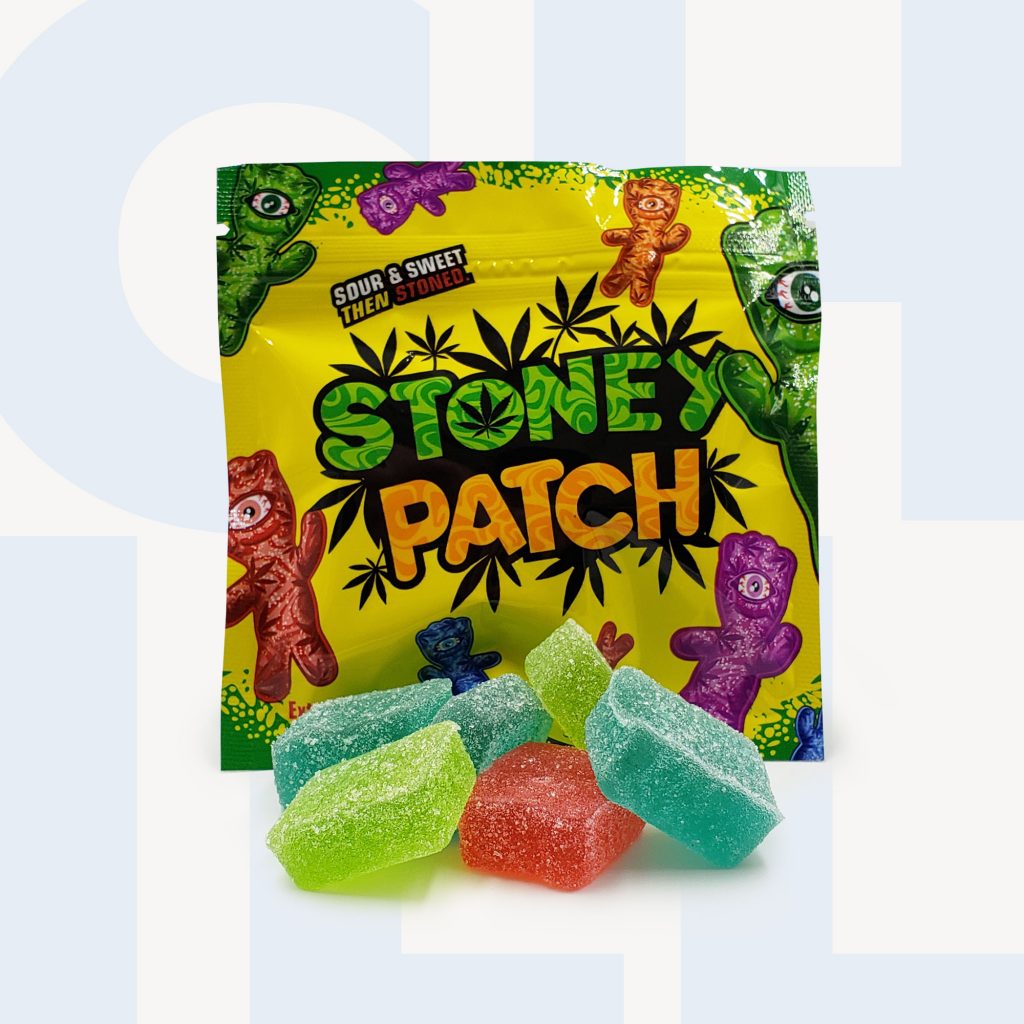 Stoney Patch Kids - 1000mg Edible THC Weed Gummies
Stoney Patch Kids is a food item that has been infused with cannabis, THC, CBD or another cannabidiol. Meanwhile, Stoney Patch Kids refer to THC-infused gummies with Tetrahydrocannabinol (THC). i.e. THC is the principal psychoactive component of cannabis, which is used as a combination of edible-based sweets. First, they're sour- then you're stoned! And get HIGH. Stoney Patch Kids now comes saturated with cannabis! With its extremely active elements that don't only get you stoned. Stoney Patch KidsEdblies makes you feel relieved, sound and comfortable. Thus highly suggested for grown-ups only.
History:
The legalization campaign has helped create scope for learning, which has led to an enhanced knowledge of how cannabis communicates with the body. It's also beginning to a powerful influx of products accessible to customers, especially in the field of edibles. From laced cookies to tinctures to magic mints to medicated lemonades to cereal, energy bars, THC popcorn and Pure pull vape devices, there's an edible for most everyone these days, unlike the others, posted above. Stoney Patch Kids have been a hybrid produced edibles created to ease and enhance performance as must edibles nowadays do. But there are many edibles known/unknown and considered of their widespread, intense, active ingredients and active body metabolism consumptions. It all depends and tumbles down to which completely suits your body's metabolism.
Appearance:
Edibles, as a whole, come in various designs. Most have a style-shaped design to suit their brand name, while others have desired developed support by the population. However, Stoney Patch Kids are said to be square-shaped glazed gummies. Which do comes in various colours such as; red, blue, green and yellow. Also, a package consisting of a few for each portion. They all taste the same irrespective of the appearance. It also has a sweet smell taste when sniffed. Stoney Patch comes in different sizes and THC based levels. Stoney Patch is available in 1000mg THC infused candies. The size of the packaging is about 10.3cm X 10.0cm with a green-yellow mixed intensity, which gives a beautiful designer look.
Effects:
Overall, you typically need thirty minutes to kick in to within three hours; you should be undergoing the effects. It is prudent to make sure you remain in a controlled environment after taking an edible because of how long edibles take to hit you. Effects would be examined below sequentially;
Stoney Patch Kids - Positive effects:
Think of them as one of the most exceptional hybrid edibles. These are pharmaceutical grade and will get you feeling euphoric, comfortable and out of this environment when consumed at the proper dosage.
Stoney Patch Kids - Negative effects:
The adverse effects you can anticipate to face with your Stoney Patch Kids will depend on your metabolism, dose size, body weight and tolerance etc. Nonetheless, that does not mean you want to be lighthearted with your edible consumption. If you take too many, it can result in severe anxiety, an upset stomach, dizziness, vomiting, nausea or extreme disorientation. Generally, you do not want that. The answer is to be intelligent with your dosing and give the respect they command.

Source