Edibles Canada Guide from the Best Online Dispensaries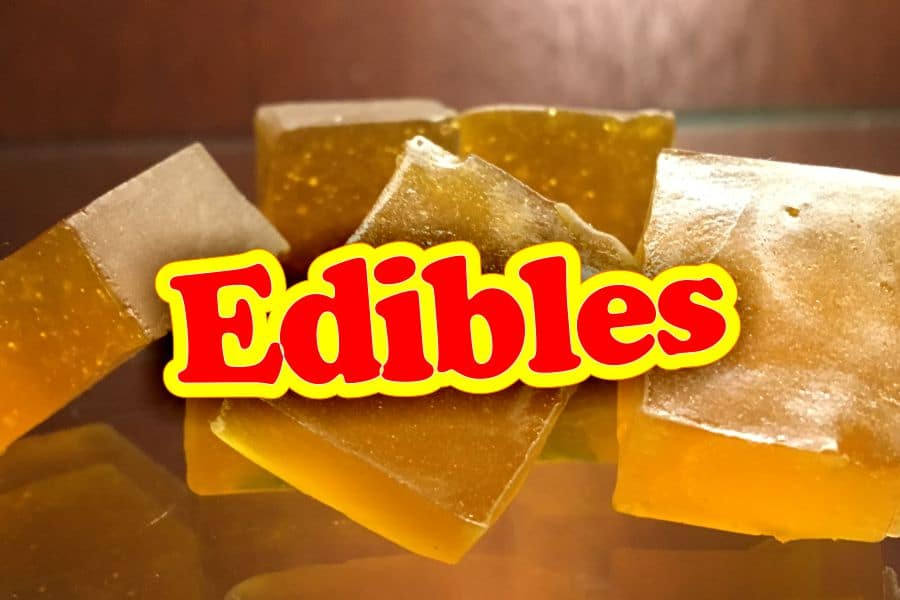 Edibles Guide and Dosage Warnings
The recreational use of cannabis edibles is legalized and available on the shelves since December 2019. The government mandated that any single package of edibles can only contain 10 milligrams of THC and branded in plain packaging to lessen the appeal to children.
Edible products mixed with alcohol will not be allowed, but products with caffeine will be. Those edibles will also have to meet general food safety standards, and cannot be produced in the same place as regular food products.
Right now there are edibles and consumables on the market (as listed in this article) that are intended for medical marijuana patients. These strong edibles in Canada are just that and should be consumed with caution and are for experienced consumers over the age of 19.
Strong edibles Canada dosage and safety information.
Controlling your dosage is everything when it comes to consuming cannabis edibles until you learn how your body reacts to the effects. Everyone reacts differently with edibles and it also depends on your tolerance to THC. If you are chronic, then you might require higher dosages and vise versa.
For me, I consider myself to be a semi-chronic recreational and medical cannabis user and when it comes to edibles, they floor me every time. Even the smallest doses (15mg of THC ) hit me hard and I lose control over my muscles and can hardly hold myself up. So be careful and safe, test your limits first, otherwise, your experience with edibles will not be enjoyable, and negatively impact you.
Edibles dosage recommendation and warning.
See my Edibles dosage chart for more information.
DO NOT OVERDO IT.  When enjoying edibles, it can take up to one hour to feel the effects, they gradually increase as the body digests the edible.
You might feel after you consume edibles that they are not working right away and eat some more, been there done that and you will regret it. It is hard to judge how much you should actually eat and it can produce a much longer-lasting and stronger body high compared to other forms of marijuana. So start with small doses of about 10mg of THC to test your limits and go from there.
Youths will always be tempted to eat your cannabis edibles, after all, who doesn't love sugary delights? They can be dangerous to them and cause panic, so please keep your edibles away from children and store them safely out of reach in your home. I lock them in a food-safe container out of reach and mark them as "Medicine DO NOT TOUCH".