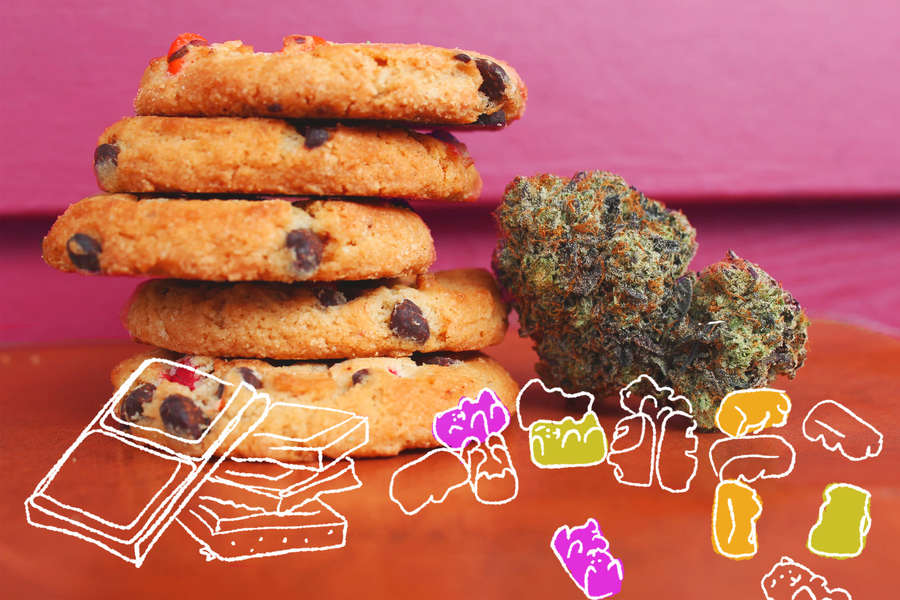 Make your own rosin for fresh-baked munchies
If you have a hair straightener, parchment paper, a metal or glass poker, and some flower, you are ready to make your own delicious, potent 10-second hash oil, perfect for making fresh-baked treats like a batch of double-strength chocolate chip cookies.
Step one: First, gently break down a couple decent sized buds and place in a little taco of parchment paper. Set the hair straightener to 200 degrees or the lowest setting if it doesn't show the exact temperature.
Step two: Carefully place the parchment paper taco inside and apply very firm pressure for about three to seven seconds. Be careful not to burn yourself! If you hear a little sizzle, that's a good sign.
Step three: Next, pull the parchment paper onto a cool surface to solidify for a second, and then toss the flattened nug and remaining plant material. Now it's time to grab your collection tool for the painstaking, sticky process of scooping up the goods.